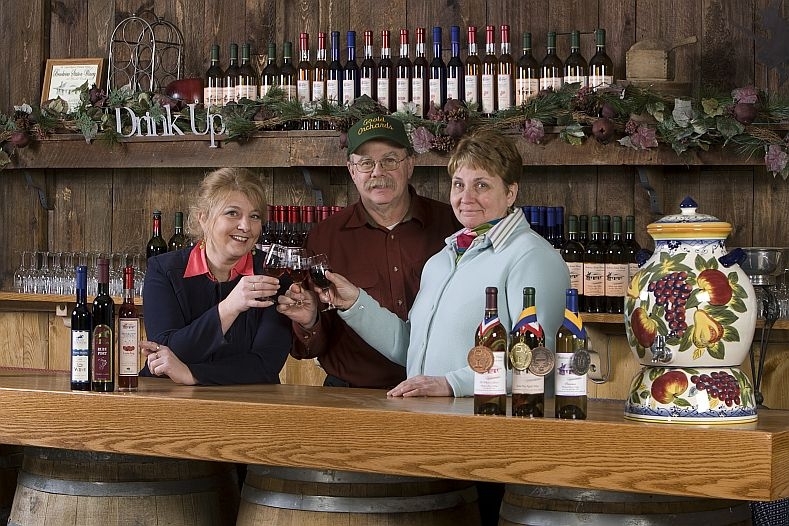 (From left to right)
Karen Gardy, Director of Marketing
Ed Miller, Winemaker
Sue Goold Miller, Proprietor
~"Wining A Bit" ~
at our custom 17' Red Oak Wine Tasting Bar
Located at Goold Orchard
****************
YES - WE ARE STILL OPEN SEVEN DAYS
Tasting Rooms Hours
Open Seven days a Week
9 am - 5 pm
~~~~~~~~~~~~~~
Wine Tasting at The Winery
~Taste Any 6 Wines for $ 6 ~
Souvenir glass $ 2.50
Special Local Cheese Plates Available for $8.50
This month's Cheese features:
Worldlings Pleasures, Hudson Red, and
Palatine Dairy.

New Wine Gift Cards
Buy $25.00 worth of cards and get a $5.00 Bonus Card
~~~~~~~~~~~~~~
Click below to Find a Wine Store near you stocking BSW
Albany,Troy ,Schenectady & Saratoga,Columbia & Ulster Co. Region
For further information, call 518-732-7495
or 518-732-7317
Pictured below our new
European Swing Top Growlers with decorative metal Handles.
We have 3 styles.
Pictured below is "The Lamplighter".
Come purchase a
Growler (64 oz)
fill it for $35.00 w/ bottle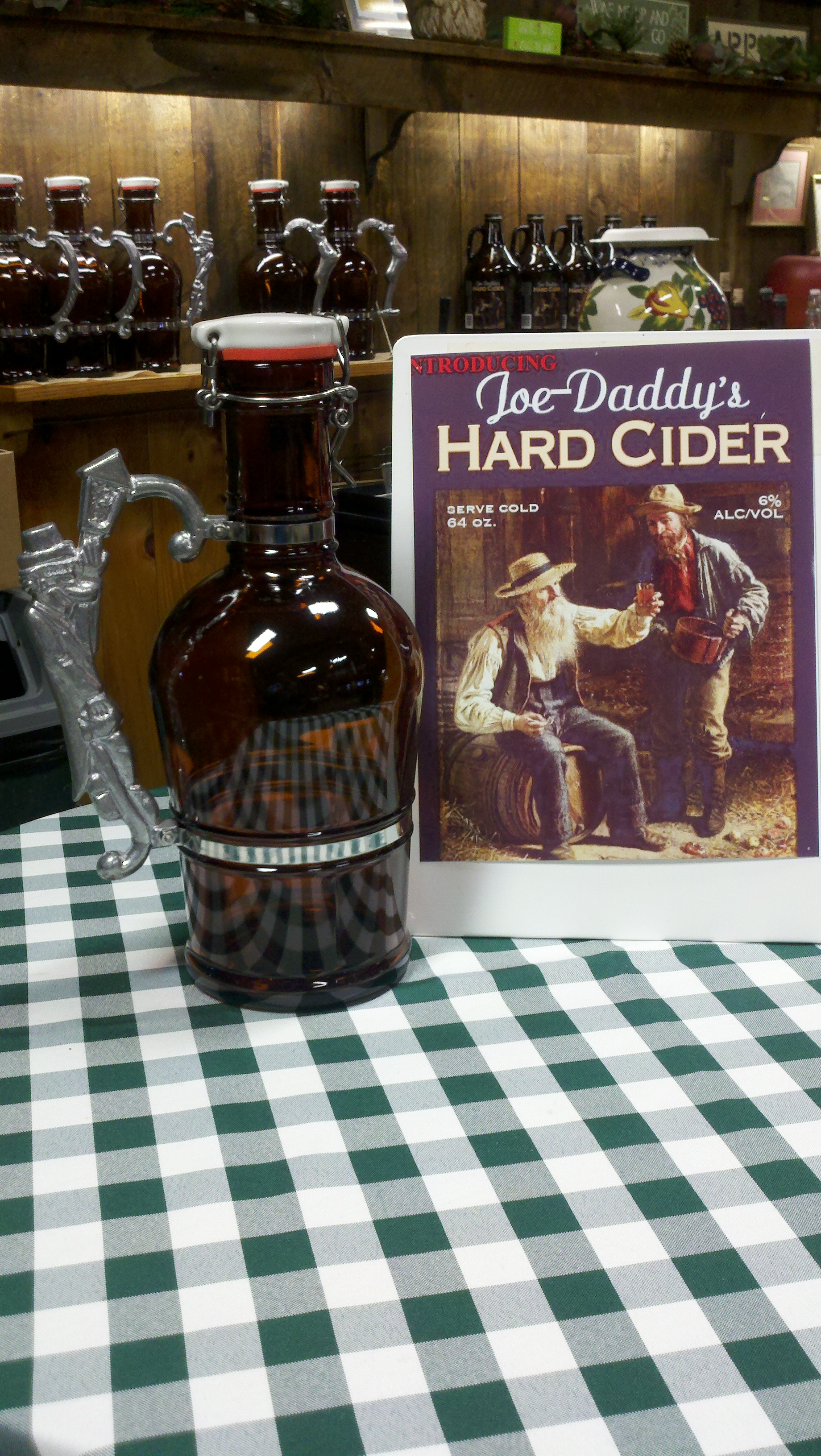 Apple Cranberry Hard Cider
Come check out our newest product,
"Joe Daddy's" Hard Cider
available in Growlers (64 oz)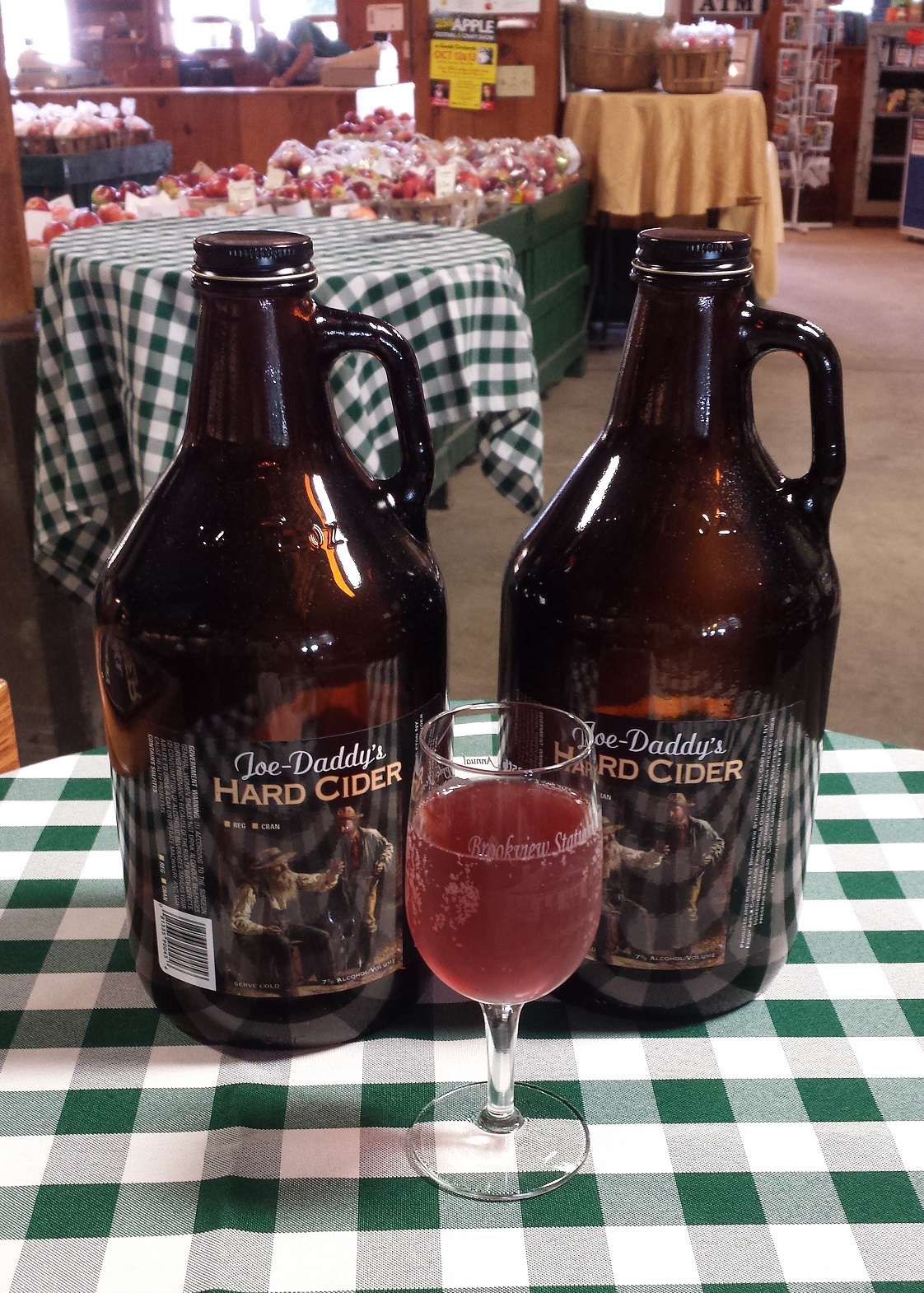 produced with fresh pressed Apple Cider
by Goold Orchards
Master Cider Maker "Joe Daddy"Ciccolella